Thank you! Your 7 Day Menu + Recipes have been sent to your email inbox!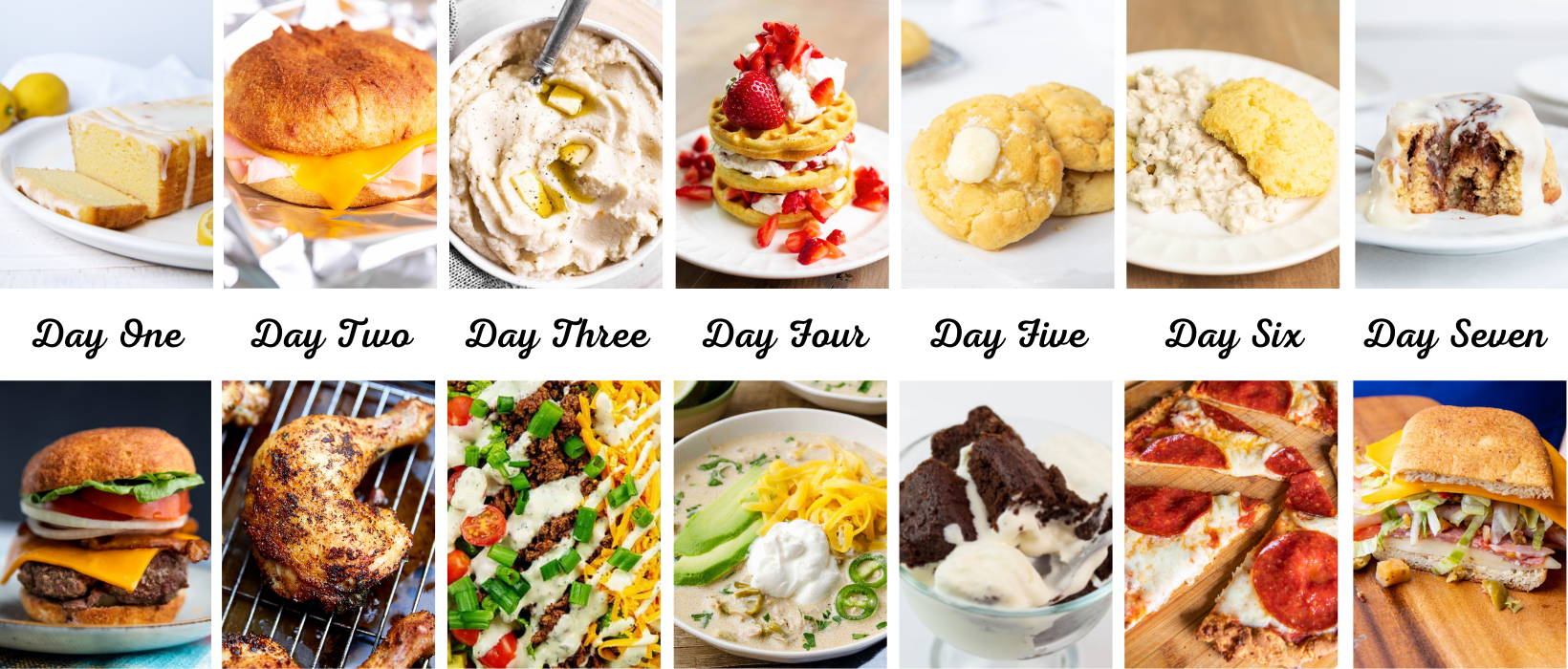 CLEAN KETO, MADE EASY
Keto Baking & Ice Cream Mixes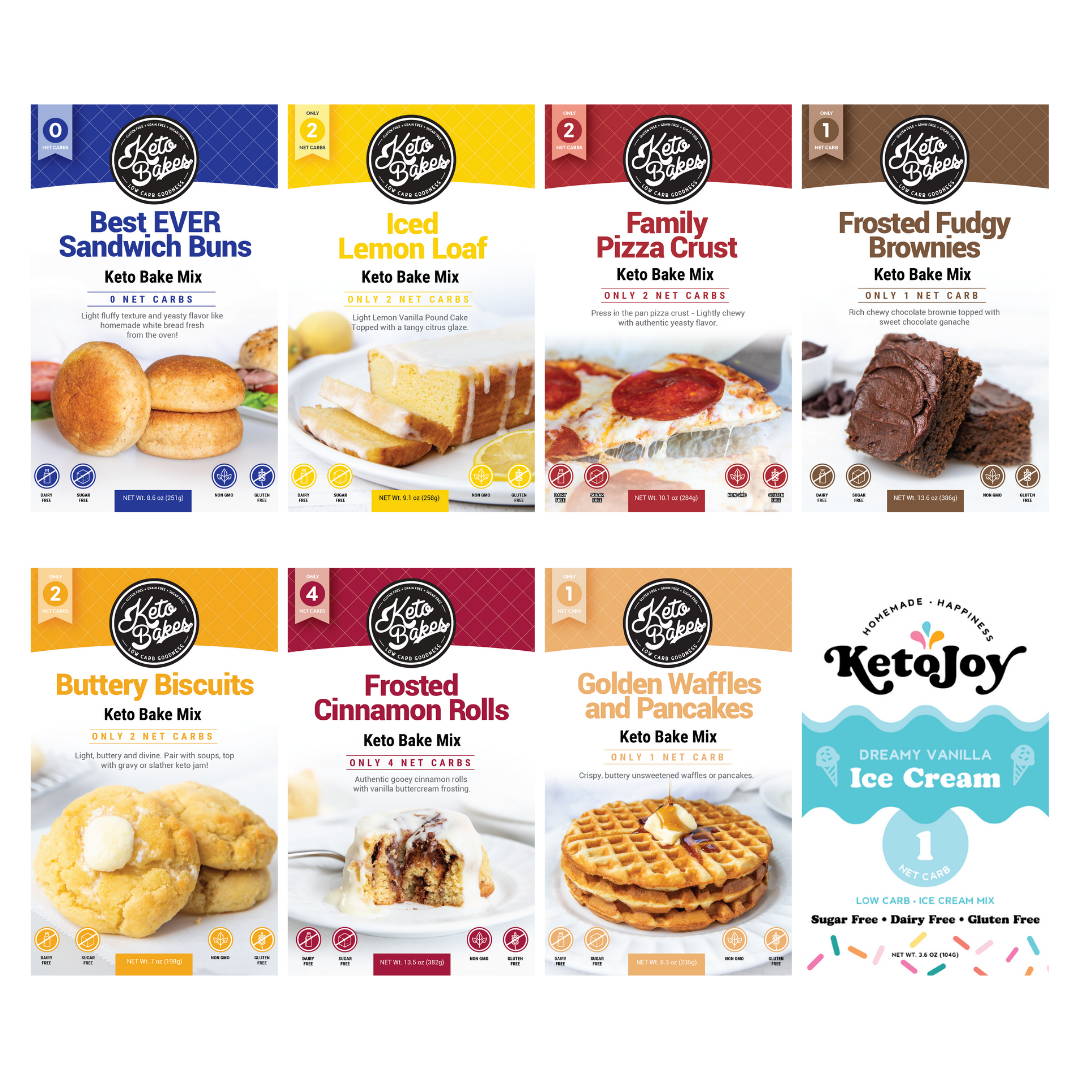 This is the Bundle that perfectly pairs with your 7 Day Menu!

Have you ever heard of a program that includes decadent breads and desserts made from real, clean food?

Food that is designed to help you lose fat, decrease inflammation, and put a pep in your step? This is it!

Our plan outlines 2 filling and satisfying meals per day --complete with easy to make breads and desserts -- without going over 20g net carbs per day! YES, PLEASE!

Just add keto staples to our easy mixes - like milk, butter, and eggs and within minutes you'll have fresh Keto goodies!

What does it taste like? Extraordinarily delicious.
Our sweets have no funky aftertaste and actually have a full rounded sweetness profile that tastes like sugar!

100% Money Back if you don't love the taste!

Completely GLUTEN FREE w/ DAIRY FREE OPTIONS

This Baking & Ice Cream Mix Bundle
Serves 2-4 people for 1-2 weeks
Individual portions freeze and thaw wonderfully.

**Recipes and Keto Meal Plan week have been delivered to your inbox**
To create a comforting, satisfying KETO experience out of
REAL FOOD to create REAL JOY for REAL LIFE every day...


The sandwich buns are so easy to make and are perfect.  Liquid egg whites, vinegar, water, mix and let rest 5 minutes before scooping out on parchment paper.
Dana Partridge
I love every one of the KetoBakes products. They make my day… every day. ❤️
Priscilla Wayman
I am a regular customer. Everything they make is awesome. Ive tried almost all including ice cream. My fave is the iced brownie. To die for.
Jim Crowe




We are 100% Natural
Clean Keto
Gluten Free • Dairy Free
Grain Free • Starch Free
Wheat Free • Soy Free
Sugar Free
Artificial Sweetener Free
NON GMO



We adopted the keto lifestyle after multiple health issues surfaced in our family and found ourselves making all our low carb foods from scratch.
We're sharing our family favorites with you! They're easy to bake and so delicious that our own family asks for them daily!
If you're not deliriously happy we will gladly refund you.
See our 90 Day Satisfaction Guarantee.
 


Balanced blood sugar levels are important because increased blood sugar can lead to anxiety, brain fog, low energy, extra body fat and metabolic disorders.
That's why all of our products are formulated to be very low net carb count with little to no impact on blood sugar levels. Experience REAL LIFE!
Each product is only
0g net carbs - 4g net carbs per serving